June 29, 2015
Is Inboxdollars A Scam or legit?- This is my review

Name: Inboxdollars
Website: inboxdollars.com
Price: Free
Owners: Darren Cotter
Overall Rank: 72/100
Inboxdollars-a brief overview of what Inbox Dollars is



So what exactly is Inboxdollars? Is it a scam or legitimate? How effective is Inboxdollars? If your on this page I'm sure many of you are curious about the truth about this money making program, and how good it actually is. So today I'm gonna give you a review of what I feel Inboxdollars can do for you.
Back in 2000 is when Inboxdollars started as a company. Today many people know the website as a place to get paid for taking surveys, watching videos, searching things on the web, etc…. Though it wasn't until 2006 that they really became what they are known for today as. The man that started this company is Darren Cotter.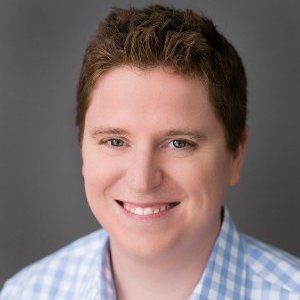 His idea was that Inboxdollars would be an online loyalty marketing company that connects consumers and advertisers in a way that benefits both. Since 2006, He claims that the company has given out over 35 million dollars in rewards to all the members that have used it. Now, of course there are many people out there that have claimed to have never been paid.
So Is Inboxdollars A Scam?
The Answer to your question would be no, Inboxdollars isn't a scam. The proof is the picture of me holding the check that I just received. But that does not mean it's for everyone. I wanted to give a real review, and decided to join to try it out for myself.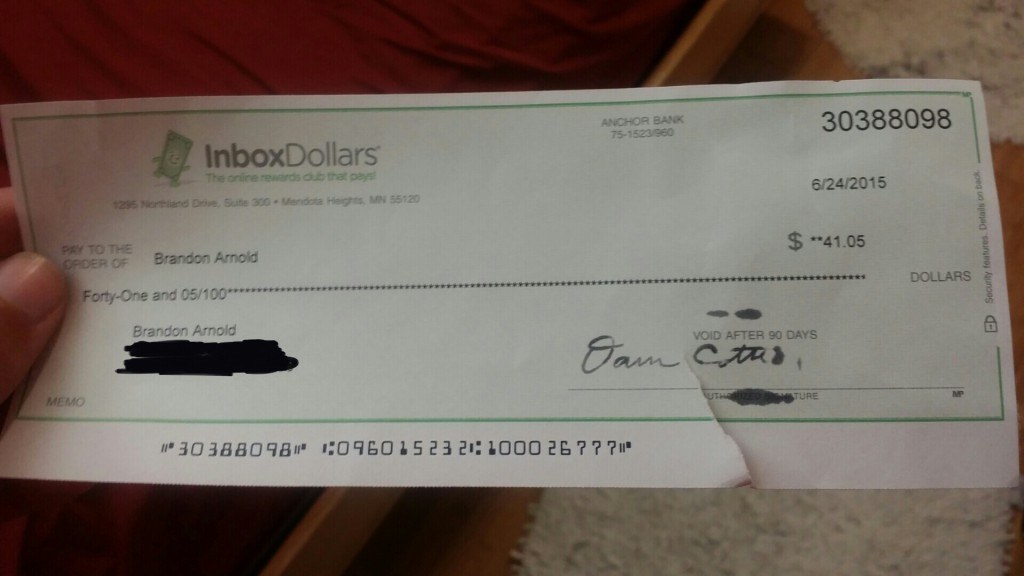 Who's it for? well like I said not for everyone, it can be very time consuming for making only a little bit of cash. It is convenient to do though in between commercial breaks when you aren't doing anything else. You also get sweep-stake points that you can use to try to win big money gift cards like a $250 dollar Walmart card. It isn't the kind of place you want to go if you are looking to make a liveable income though. So these are my pro's and Cons to using this company
PRO'S:
It's great to make some side money to maybe go to the movies
It's free to sign up, you actually get paid 5 dollars when you sign up
The task aren't difficult to do, making it easy to earn money.
Some of the offers on the website will benefit you
good thing to do on free time
Cons:
A lot of surveys you do you won't qualify for
Very time consuming, 15 minute survey might only pay you 25 cents
You don't get paid a check until you make at least 30 dollars
It can take 2-3 weeks to receive your check once you request payment
A lot of junk mail from some of the free offers that you sign uop for.
So Once Again, Who Is Inboxdollars For?



If you're looking to make a little bit of extra cash to take your significant other on a date or out to dinner, this would be great for you. You do have to have patient because it is very time consuming, and can get dull and boring.
It's definitely not for anybody that wants to make a ton of cash taking surveys, as 25 cents for a 15 minute survey, I would consider to be below minimum wage standards. It's always great to try to win the big gift cards though and discover new apps to use on your phone since you get paid to download apps as well.
Any kind Of Tools Or Training In The Program?



Not exactly, for as the concept of what you do is very basic and essentially anybody can do surveys and search things on the web. If you are looking for a business to make money from home you would want to go to other programs other than this one. You can check out a review of my top money making program here.
My final opinion on Inboxdollars
Yes it is legitimate, but it's definitely not my favorite thing to do in the world. To spend so much time to do all these surveys, where half of them I don't even qualify for, and make very little money is annoying.
All the spam mail can be a nuisance, but you gotta take the good with the bad. Occasionally, if I get bored, I might do a survey, but that is really the only time I use Inboxdollars now. So what is your opinion of Inboxdollars?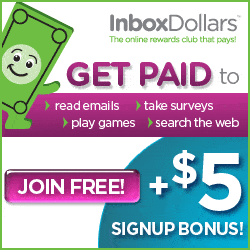 Inbox dollars at a Glance…
Name: Inboxdollars
Website: inboxdollars.com
Price: Free
Owners: Darren Cotter
Overall Rank: 72/100
VERDICT: LEGIT, with limited earning potential

Questions or Comments
Please leave a comment below. What's your opinion or thoughts about Inboxdollars? Have you had a bad experience like many others have? or do you just have a question? let me know. Ill be sure to respond.
Save
Save