July 27, 2015
The Benefit of Keyword Research- Optimizing your website for SEO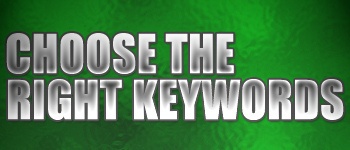 Keyword Research-Today You Will Learn The Benefits
Anyone that does any type of internet marketing needs to understand one word. Keywords. This is one of the most important, if not the most important, word you'll need to understand in the online world. When it comes to SEO, and making money on the internet, Keywords can be the difference between you gaining a ton of traffic for your website, or very little. Today we are going to be talking about the benefits of Keyword Research.
What are Keywords?
These are words that are punched into Google daily, as well as similar search engines, to find specific questions or topics that you are looking for. For example; if you are trying to learn about baseball, but don't know what an RBI is. You might type into Google the keyword "What is a RBI in baseball?" So in simple terms, keywords are specific words that represent content of a webpage. This is how people ask for content in search engines. Strategically placing keywords in content will help communicate to Google bots and humans what your content is about. putting specific words in your content will help optimize your website for SEO. There is no specific place that you have to put keywords. It's more of a general guide of what your article is all about.
What You Shouldn't Do With Keywords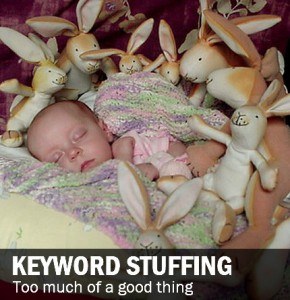 Never ever perform Keyword stuffing. What does this mean? When you decide to just stuff  the same words over and over into your content to manipulate your search rankings; you are keyword stuffing. I always recommend putting your Keyword in the title of your post. As well as, you should put it somewhere in your first paragraph. It doesn't and shouldn't always be placed as the first words in your paragraph. It takes time to get ranked high but stuffing words will only hurt your chances. Back in the day many people would stuff keywords in their articles through white text so the readers wouldn't actually notice it. This worked very well until Google caught on and changed their algorithms.
The Purpose of Keywords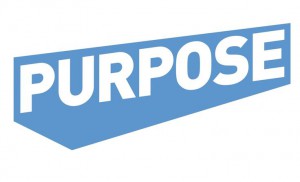 The main goal of keyword research is to make a conversion or sale. That's why you got into internet marketing in the first place. Of course, some people just blog for the fun of it. Even if that's you; you still want to get recognized. Here's just a couple points of why you should have them.
Keywords create your foundation to your website
Keywords help visitors and potential customers understand the purpose of your website

keywords help search engines understand the purpose of your webpage
Keywords also drive free traffic to your website.
For optimal results, you need to keep this in mind. Without it; you will never reach a high amount of traffic. When you reach tons of traffic, think about all the thousands of dollars you will save, if not hundreds of thousands of dollars, every single year.
What Are The Different Types Of Keywords
There are two different types; you should familiarize yourself with both of them. There are broad, or short-tailed, keywords and long-tailed keywords. When you are a new website; you are looking for any kind of traffic that you can get. You need visitors; you just started and have nobody. If you used broad keywords you will be dealing with thousands of competitors every single day to rank number one. Think about when you search "baseball". Google will pop up with millions of search results.


But, if you search "hall of fame baseball players from 1905 inductees", then you will get thousands of results instead. There is less competition in long-tailed keywords which is what my second phrase shows an example of.


Here Are a Few More Examples of Broad Keywords Vs Long-Tail Keywords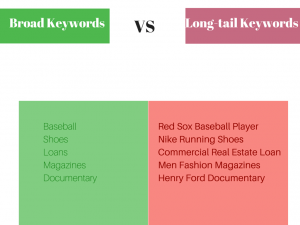 Thinking about the above image; which side would you use for just general information versus when you are closer to the buying stage as a customer? As you gain information you become more specific with your search to refine the results to a smaller amount of information. You don't want a lot, or broad amount, of information. You want specific results. Now think about it from an internet marketers perspective. If you use long-tailed  keywords; then your "closer to the buying stage" customers will be the ones clicking on your website to find specific information. Which in turn, leads you to more conversions or sales.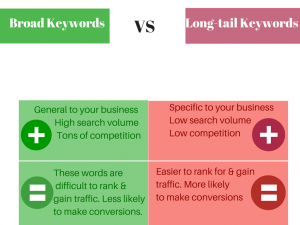 What Are Long-Tail Keywords
They are three or four (could be more) keyword phrases that are very specific to what you advertise on your website. When people search for these words, they tend to be more specific with whatever product they are looking into buying. Using these phrases will make it much easier for you to gain qualified traffic that can convert. One important thing to know is this; approximately %70 percent of search inquiries are results from long-tailed keywords. Just think about when you use Siri or Google on your phone. You hit the speak button;then you go and ask a question of something specific to search for. I use long-tailed keywords daily. Don't you?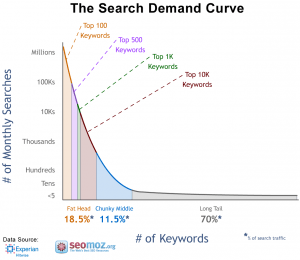 Benefits of Long-Tail Keywords
I think the picture below pretty much sums it up. Especially when you are trying to get established as a great website to visit; you just need to focus on these words. Don't plug a thousand into your article. It's important to write naturally, but remember you are also trying to optimize your website to attract tons of visitors.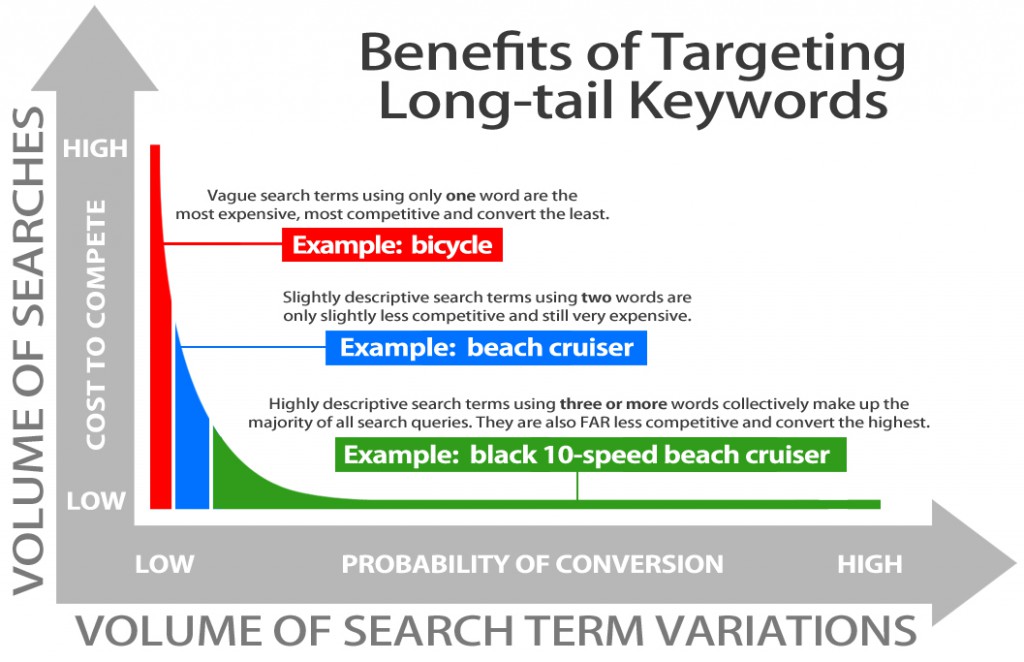 An Overview Of Keyword Research
So, just to summarize everything up about the importance of this special word, that you need to know about.
Keywords should:
Never try to misguide humans or trick Google bots into thinking your website is about something different
Help you identify as well as speak native tongue of your target markets
Improve your search engine page rankings by helping Google understand what your content is exactly about
Drive more qualified traffic to your specific Web pages leading to better conversions
Increase time on your website by attracting more qualified traffic to your Web page
Increase conversions by helping consumers find your website instead of other competitors
Help you get your content placed in front of the right people at the perfect time
It's important to research which keywords are the best to use and most relevant towards what you are discussing in your articles. Remember also, You have hundreds of keywords in every single post that you create. It's important to write naturally, and you always have the opportunity to rank for keywords you didn't even think of, but put in your post anyways.
What Is The Best Free Keyword Research Tool
Everyone needs a great research tool for keywords. The great thing is, I have found a tool matched by no other. Please don't tell me you plan on using the Google keyword research tool because it's inaccurate, and very complex to use. The tool I use only cares about how much traffic you'll receive, and how much competition your keyword yields. The name of it is called Jaaxy. You can try it out for free down below. Let me know what you think. Also check out my review of Jaaxy. It's the best keyword tool out there, hands down. Don't believe me try it out and then yell at me after if you still don't like it.
Please leave comments below. I would love to hear from you. What are your questions about keywords? Have I answered them all?